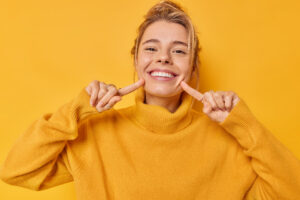 Modern advancements in dental technology mean you have more options for taking care of your oral health than ever before. As the field of dentistry progresses, choosing a dental care provider that stays on top of new and advanced techniques can help you maintain the health of your smile. When your dentist invests in new technology, you gain access to the benefits of procedures not available to previous generations. This means that learning what technology is on the market can help you make your choice when selecting your dentist.
At your Brighton, MA, dental practice, we employ modern technology to service our patients to the best of our abilities. For example, advancements in digital X-ray technology allow us to capture images of your teeth with far less radiation than previous techniques. This allows us to prioritize your safety while also saving time without the need for developing any film. Our use of iTero® intraoral scanners provides an additional tool for capturing images of your mouth.
Creating A Digital Mold
When deciding to correct spacing problems with the position of your teeth, you may choose treatment with clear aligner trays from Invisalign. This alternative to traditional metal braces can be created with digital imaging of your smile to create a three-dimensional computerized mold. This means avoiding the use of messy, physical impression mold materials employed by orthodontists in the past.
The iTero® intraoral scanner uses a tiny camera at the end of a pointed instrument to gather photographs of multiple angles within your mouth. This can also be beneficial when creating restorations for damaged teeth.
Advancements In The Field Of Radiography
The use of digital X-ray technology allows us to create radiograph imagery of your mouth in less time than traditional radiographs with film. This system exposes you to far less radiation than previous methods while providing high-quality images. Because digital images are rendered in real-time, we can show them to you during your visit to provide your diagnosis and proceed with your treatment.
Digital X-rays can show weakened areas of your enamel and assist us in planning the treatment of any decay process. We also use a biocompatible composite resin for creating fillings to help match the shade of your natural teeth. The combination of modern imaging and advanced restorative materials can strengthen your teeth for years to come!
Speak With Your Brighton, MA Dentist About Caring For Your Oral Health
Give us a call at Brighton Family Dental Group in Brighton, MA, today at (617) 562-5210 to learn more about how we use advanced techniques to enhance the quality of your smile. You can schedule a consultation with Dr. Thomas Villani or Dr. Richard Kondrat to discuss your oral health. We proudly welcome patients from Brighton, Watertown, Cambridge, Brookline, Newton, and all surrounding communities.