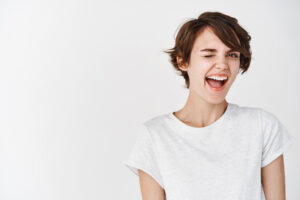 The field of dentistry has progressed significantly over the last few decades. New technological advances are bringing new methods and materials to market that are allowing for more comprehensive care. There are numerous benefits to these processes, if your provider chooses to adopt them. Not every dentist invests in the latest in dental technology, to make the effort to choose the caregiver who is right for you.
At Brighton Family Dental in Brighton, MA, we understand the importance of technology in our field of science. Digital x-rays are one way that we take your experience seriously, as this approach emits less radiation. In addition, digital imagery allows your dental provider to capture more radiographs than with film, and in less time. Intraoral scanners from iTero® give your caregiver the ability to look at a three-dimensional visualization of your mouth. Make the right choice for your smile and learn about the ways that these processes help you!
A Less Invasive Form Of Radiography
X-rays serve a highly valuable purpose within the world of dentistry. The visual examination during your visit is one of the pillars of your checkup, yet your provider might need a deeper look. Radiography allows for imagery to be taken that shows the weak areas of your enamel. This process is also important in tracking the growth of your wisdom teeth.
Since traditional x-rays use radiation in order to produce images, you are exposed to a level of contact. This amount of exposure is generally accepted as safe, but there is a better option. Digital x-rays emit a fraction of the radiation and bring additional benefits. This process is quicker and also allows for the capture of more radiographs than with traditional methods!
Intraoral Scanning From iTero®
New forms of scanning are helpful in the creation of clear aligner trays from Invisalign®. Discover how the use of an iTero® intraoral scanner creates a detailed 3D mockup of your smile. With chairside monitors, see how this approach can help you to have a straighter smile with a discreet form of orthodontic improvement.
iTero® intraoral scanning is also beneficial in the planning of your restorative needs. Detailed imagery gives your provider the tools they need to repair damage to enamel. This process can be useful for bridges and crowns, as well as the placement of a new dental implant.
Investing In A Brighter Dental Future In Brighton, MA
Give us a call at Brighton Family Dental Group in Brighton, MA, today at (617) 562-5210 to learn more about how we use advanced technology to bring you quality dentistry. Through chairside monitors, see your smile goal before you begin the process of clear aligner orthodontic treatment from Invisalign®. Limit your exposure to radiation through helpful digital imagery!