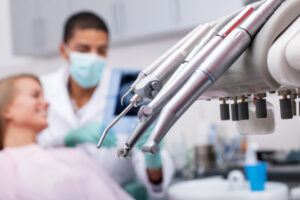 When you have dental insurance coverage, or a health savings account, then you have benefits that will expire at the end of 2022 unless used. Now is a great time to put them to use and improve the health, function, and beauty of your smile. In today's blog, your Brighton, MA, dentists talk about your options!
Dental Insurance Benefits
Dental insurance benefits can make preventive and restorative care affordable, and you have a year to use the benefits before they expire at midnight on December 31st. Likewise, if you have funds in a health savings account, you could potentially lose these unless you use them too. Don't let what you've earned and paid for simply vanish! Instead, let's make sure you close 2022 with a healthy smile. You could also consider an appointment soon, so you can undergo an exam and any treatment before the hectic holiday season limits your availability to seek treatment.
The Exam and Dental Cleaning
The checkup portion involves our team taking a very close look at the smile with digital imaging technology, such as digital x-rays and intraoral cameras. This enables us to identify areas of concern with detail, and often in the very early stages. We then create treatment plans to address them, with the placement of fillings possible in only one visit. Our team will watch for cavities, infection, gingivitis and gum disease, and TMJ disorder and bruxism (teeth grinding). We will also screen for oral cancer too.
A dental cleaning will be offered in the same visit. This involves our team thoroughly and gently removing all plaque and tartar with an ultrasonic scaling device and a manual tool. We then polish the teeth, which limits the risk of cavities, gingivitis, gum disease, and even bad breath and teeth stains.
Treatment Options
We have a full range of treatments to address a number of oral health concerns. For jaw joint issues like TMD and bruxism, we can offer relief with an oral appliance. Our restorative treatments include lifelike fillings and crowns to address cavities and infection, and to repair dental damage too. We can use clear aligners to correct misalignment, and also use cosmetic treatments like whitening, bonding, and veneers to mask stains, remove discoloration, and reshape teeth too. For missing teeth, we can secure a natural looking bridge, denture, or even dental implant.
Do You Have Questions About Improving Your Oral Health?
Our team is ready to help your end 2022 with your best possible smile. You can schedule a consultation to set up your next appointment, and more by calling Brighton Family Dental Group in Brighton, MA, today at (617) 562-5210. We proudly welcome patients from Brighton, Watertown, Cambridge, Brookline, and all surrounding communities.