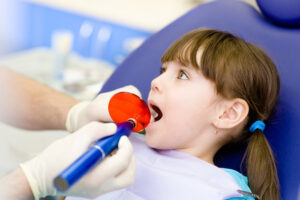 When you have a cavity form in a tooth, this means the risk of persistent pain and the chance of an infection developing. But we can stop discomfort and protect the tooth with a dental filling! In today's blog, your Brighton, MA, dentists talk about stopping cavities with a custom dental filling.
The Causes of Your Cavities
A cavity forms in the dentin, the sensitive layers that comes most of your tooth. The outer enamel, a powerful layer of protection, usually prevent this from occurring. But factors like diets high in sugar, infrequent brushing and flossing, and lack of professional cleanings could allow plaque and tartar buildup to accumulate, weakening and eroding the enamel to expose the dentin. The decay will grow and pared with time, so lack of treatment could mean major discomfort and even infections or in extreme cases, tooth loss. When you have pain while eating or drinking, or a toothache that lasts for more than a day, you should let us know right away.
Planning Treatment      
Our team will first take a close look at your smile, employing digital x-rays to gather a clear and detailed look at your tooth. This allows us to assess the cause and extent of the decay, so we can choose the right treatment option. For some, this could be a filling. For more severe cases, we may suggest a crown or possibly root canal therapy should the tooth be infected. Don't let lack of attention cause a missing tooth! See us right away when you experience symptoms, or better yet, see us every six months for a checkup and cleaning so we can always identify trouble in the early stages, often before you ever experience discomfort.
Dental Fillings
We will start by administering a local anesthetic to keep you comfortable throughout the treatment process. Next, we will remove the decay thoroughly and then clean the tooth. We may also etch the outer surface too. The filling material is the applied. Instead of metal, we use composite resin, a metal-free blend of glass-like and acrylic material, which we can shade to blend with your tooth. The material is long-lasting and safe for all ages. We apply the material in several layers and then sculpt he tooth as this composite resin cures beneath a special light. The last step is to polish the tooth for a brighter appearance. In one visit, we protect your tooth!
Ready to Treat Your Cavity?
Our team would like to help treat cavities in only one visit. You can schedule a consultation to set up your next appointment, and more by calling Brighton Family Dental Group in Brighton, MA, today at (617) 562-5210. We proudly welcome patients from Brighton, Watertown, Cambridge, Brookline, and all surrounding communities.