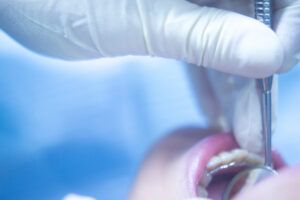 We would love to help you enjoy good oral health, and preserve your natural teeth. But to accomplish this, you need to see us every six months for a dental exam. A simple checkup is crucial for keeping teeth bright and healthy, and safeguarding smiles against disease. In today's blog, your Brighton, MA, dentists talk about our dental exams.
The Value of a Checkup Visit
We want to see you twice a year for a checkup, because this allows us to monitor your smile and pick up any signs of trouble at the earliest stages. Issues like cavities and gum disease take several months to form, so regular visits let us catch these and often reverse them before you experience discomfort. This protects your smile from serious complications, including the loss of your natural teeth. For an accurate and precise diagnosis, we will take detailed digital x-rays and intraoral camera images. This could help us identify cavities, infections, gingivitis, and gum disease early on, as well as TMJ disorder and bruxism (chronic teeth grinding). But this visit is also crucial because we screen for oral cancer as well!
Oral Cancer Screenings
According to the Oral Cancer Foundation, over 53,000 people will be diagnosed with the disease this year. In most situations, half will succumb to the disease within five years of diagnosis. But! 80% of those who received a diagnosis in the early stages fully recover. Which is why a screening is so important. The screening means we can identify oral cancer in the earliest stages, as we can perform them one to two times a year. If we find cancerous and precancerous areas, we can refer you for diagnosis and to receive treatment!
Dental Cleanings
In the same visit, we also help safeguard your smile with a dental cleaning. The cleaning process involves using an ultrasonic scaling device and a manual tool to break up and remove all plaque and tartar buildup. We then polish your teeth for a brighter appearance. The cleaning helps fight cavities and periodontal issues, and also limits bad breath and teeth stains too.
If you have any questions about our six month checkup visits, or if you would like to schedule a dental exam for your or a member of your family, then contact our team today to learn more. We want to help you enjoy your best possible smile!
Schedule a Visit Today
We would love to help you maintain good oral health for years to come. You can schedule a consultation for a dental exam visit, and more by calling Brighton Family Dental Group in Brighton, MA, today at (617) 562-5210. We proudly welcome patients from Brighton, Watertown, and all surrounding communities.