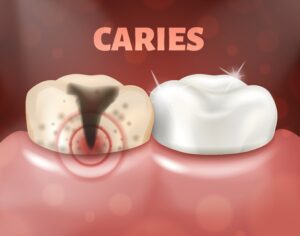 When a tooth suffers from deep decay or an infection, then a filling may not be enough to bring relief. Instead, you may need an endodontic treatment. With root canal therapy, your Brighton, MA, dentists talk about how we can save a tooth and bring relief from major discomfort.
Deep Decay and Infection
When a cavity isn't treated in a timely manner, it will continue to grow and spread throughout the tooth. Which means the onset of an infection with time, which in turn could lead to major discomfort and even tooth loss. If the tooth decay is deep or an infection has already developed, then a filling may not be enough to address it. Instead, you may need an endodontic treatment. To begin, we will carefully examine your smile to identify the position of the infection and to assess the severity. Our team will then plan treatment with precision and accuracy!
Root Canal Therapy
We first take measures to keep you comfortable, including administering a local anesthetic to the tooth being treated, and offering dental sedation to help you enter a calm and relaxed state. Once you're comfortable, our team will then open the tooth to extract the infected tissues from within. We then thoroughly clean the interior of your tooth. The next step in your root canal is to add a restorative filling material and then cap the tooth with a dental crown. The crown will be custom-made to ensure a durable level of protection, a dependable chewing surface, and a lifelike appearance that blends with your smile seamlessly. In one visit, we can bring relief and preserve the appearance and function of your smile!
Preventing Further Issues
To help prevent the onset of an infected tooth, our team will recommend seeing us every six months for a checkup, so we can watch for the earliest warning signs of trouble and offer care before you even experience discomfort. In the same visit, we will clean the teeth to remove the plaque and tartar that could weaken enamel and expose the sensitive inner tissues to cavity-causing bacteria.
At home, you should brush for two minutes twice a day, using a fluoride toothpaste each time. We also urge you to floss every evening, and if possible, cut back on the sugary and starch-rich foods and drinks that feed harmful oral bacteria.
Do You Have Questions About Endodontic Treatment?
We would like to help you avoid major complications with your smile. You can schedule a consultation to set up your next appointment, and more by calling Brighton Family Dental Group in Brighton, MA, today at (617) 562-5210. We proudly welcome patients from Brighton, Watertown, Cambridge, Brookline, and all surrounding communities.