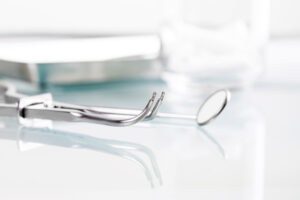 A dental exam is a great way to ensure you're obtaining a healthy and bright smile. In fact, this can help you start 2023 with your best possible smile! In today's blog, your Brighton, MA, dentists talk about the importance of scheduling an exam before 2022 comes to an end.
Using Your Dental Benefits
Do you have dental insurance? If so, then you have a set number of benefits that are available to use in a calendar year. If you don't put them to good use, then they will expire at midnight on December 31st. The same goes for any health savings account funds, which may not toll over into 2023. Instead of letting these expire unused, why not consider scheduling an appointment now? You can put these to good use and start a new year with optimal oral health!
Checkups
Everything will start with an exam, in which we take detailed digital x-rays and intraoral camera images of your smile from multiple angles, so we can assess the state of your smile and diagnose any concerns that need treatment. In some cases, such as with filling placement, we can complete care in only one visit. Our team will watch for cavities, infections, and gum issues like gingivitis and gum disease. We examine the smile for indicators of TMJ disorder and bruxism (teeth grinding), and we can screen for oral cancer too. With a personalized treatment plan, we can restore the health, function, and beauty of your smile.
The Cleaning Portion
In the same visit, our team will also clean the teeth. This means we use an ultrasonic scaling device and a manual tool to break up and remove all plaque and tartar for the surfaces of the teeth. This buildup can lead to teeth stains, bad breath, and even a higher risk of tooth decay and gum disease. This takes minutes, and ends with our team polishing the teeth for a brighter appearance. We would love to help you close 2022 with a healthy smile, and start a new year with a bright and more attractive one!
If you have any questions about how we treat poor oral health and manage your smiles with preventive care, then contact our team today to learn more. No matter the state of your smile, we can help offer stunning results with a personalized treatment plan.
Do You Have Questions About General Dentistry?
Our team wants to help you start a new year with your best smile. You can schedule a consultation to set up your next appointment, and more by calling Brighton Family Dental Group in Brighton, MA, today at (617) 562-5210. We proudly welcome patients from Brighton, Watertown, Cambridge, Brookline, and all surrounding communities.