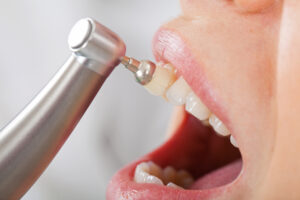 We all need to have our teeth professionally cleaned to avoid major complications, from bad breath and teeth stains to tooth decay and gum disease. But we actually have two different cleanings, which one will your smile need, and when should you visit us? In today's blog, your Brighton, MA, dentists talk about dental cleanings.
When to Visit Us
We want to see you for a preventive appointment every six months, as this allows us to identify areas of concern in the earliest stages, before the stability of your smile is threatened. Having teeth cleaned helps lower the risk of serious complications as well, safeguarding your smile. Now is a great time to schedule a visit to see us if you haven't in a while. Many people have avoided the dentist due to pandemic concerns, and this could put your teeth and gums at risk! We're still taking measures to protect our patients from COVID-19 variants, so give us a call today.
Removing Plaque Buildup
A traditional dental cleaning is done every six months, and involves using an ultrasonic scaling device and a manual tool to gently break up and remove all plaque and tartar buildup. We then polish the teeth for a smoother finish and a brighter appearance. Removing plaque helps prevent the erosion of the outer enamel and protects the gums from inflammation, lowering the risk of tooth decay, infection, gingivitis, and even gum disease. You also enjoy fresher breath and a brighter smile. In between these six-month visits, be sure you brush twice a day with a fluoride toothpaste, and floss every evening, as this helps control the severity of buildup until we can remove it completely.
Scaling and Root Planing
But what if you have sore, red, and bleeding gums, warning signs of gingivitis or the early stages of gum disease? In this situation, you may need a deep cleaning. Also known as a scaling and root planing, this uses the same scaling device and tools to remove buildup from both the teeth and the roots. This reverses gingivitis, and can help us manage gum disease to prevent the later stages linked to tooth loss. Afterward, we can recommend a traditional dental cleaning every three to four months.
If you have any questions about controlling or removing buildup, then contact our team today to learn more or to schedule a visit.
Do You Need to Schedule an Appointment?
Our team is ready to help you and your family enjoy better oral health. You can schedule a consultation for a professional cleaning visit, and more by calling Brighton Family Dental Group in Brighton, MA, today at (617) 562-5210. We proudly welcome patients from Brighton, Watertown, and all surrounding communities.