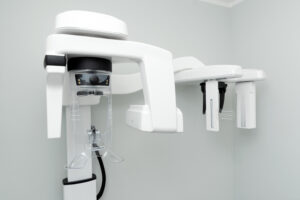 From your initial exam to the creation of your restorations or Invisalign® aligners, we employ advanced technology to ensure you receive care with precision and accuracy. In today's blog, your Brighton, MA, dentists will discuss the various technologies we use in the diagnostic and treatment process.
Digital X-Rays
When we need to see beneath your gum tissues, to examine your tooth roots and jaw joints, we could obtain x-ray images. We don't need to develop them in harsh chemicals, instead we use a digital option that makes them visible instantly. This saves time! In addition, gathering the images doesn't require you to bite down on uncomfortable bite wings. We can then perform a diagnosis and plan treatment with precision and accuracy.
Intraoral Cameras
To take a close look at the surfaces of your teeth and gums, which lets us identify problems like tooth decay and gum disease in the earliest stages, we can take pictures with a digital camera. These intraoral cameras allow us to see various parts of the smile from multiple angles with precision and accuracy.
Chairside Monitors
Our chairside monitors mean that when we take pictures of your teeth or x-rays, we can see these right away at the chair. We can walk you through the diagnostic process and help you better understand the state of your smile, and what treatments may be necessary to repair and restore the smile.
iTero® Scanning
We've also replaced the need for physical impressions. In the past, you had to bite down on a metal mold filled with a stocky, gooey material. You had to hold that bite for several minutes, and often the process needed to be repeated to get a viable physical impression of your smile. But now, we take images with a digital camera at the end of a thin wand. We take these pictures from several angles and then combine them to create a 3D model of your smile. The model allows us to plan treatment, design restorations and Invisalign® aligners, and even create and plan the placement of dental prosthetics.
If you have any questions about these technologies, or if you would like to schedule a checkup and cleaning visit soon, then contact our team today. We want to use advanced technology to help you and family continue to enjoy bright, healthy smiles, and whole and functional ones too.
Ready to Schedule Your Next Appointment?
Our team wants to offer care with precision and accuracy using the latest advances in technology! You can schedule a consultation for clear aligners and more by calling Brighton Family Dental Group in Brighton, MA, today at (617) 562-5210. We proudly welcome patients from Brighton, Watertown, and all surrounding communities. If you haven't seen us in a while, now is the perfect time to schedule a checkup and cleaning.