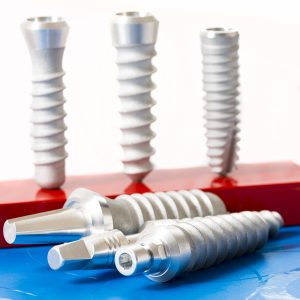 Whether you need preventive or restorative care, or would like to improve smile beauty with cosmetic treatments, our team will use advanced dental technology as part of the process. In today's blog, your Brighton, MA, dentist will discuss how we use digitals scanning systems to help improve the overall health and beauty of your smile.
Preventive Technology
When you see us for a checkup and cleaning visit, we want to assess the current state of your oral health, and also identify possible problems in the earliest stages. We then provide treatment before you experience discomfort or major complications like tooth loss. To do so, we will first use digital x-rays. No need for uncomfortable bite wings, and the system uses a fraction of the radiation. The images don't need to be developed in harsh chemicals, instead they're available instantly chairside. We also have intraoral cameras for close up views of the teeth and gums. We can screen these images right away and walk you through the diagnostic process, and they provide pictures of your oral health that are precise, so we can make a more accurate diagnosis.
iTero®
We also have a digital scanning system to design and create oral appliances of all kinds, and also to design restorations. Instead of relying on physical impressions, which were time consuming and tasted bad, we have a digital alternative. With iTero®, we use a thin wand with a digital camera at the end. This allows us to gather multiple images from different angles quickly and comfortably. We then combine them to create a detailed 3D computer model. The model lets us design Invisalign® aligners to correct misalignment, or special oral appliances to treat disorders like TMJ disorder or bruxism (teeth grinding). We could also use them to help design crowns, veneers, inlays, onlays, and other dental restorations.
Dental Implant Placement
When you lose one or more of your natural teeth, this could cause a cascade of poor oral health that ends with further tooth loss and an aged appearance. Placing dental implants fills the gaps in your smile, it also stimulates the growth of jawbone issue to preserve your smile as is and maintain your youthful features. To ensure each implant post is secured with precision and the ability to support a crown or prosthetic. We plan and guide the process with advanced digital technology!
Would You Like to Schedule Your Next Appearance?
The technology we use provides treatment with precision and accuracy. To learn more about how we improve the health, function, and beauty of your smile, then schedule a consultation by calling Brighton Family Dental Group in Brighton, MA, today at (617) 562-5210. We proudly welcome patients from Cambridge, Brookline, and all surrounding communities.