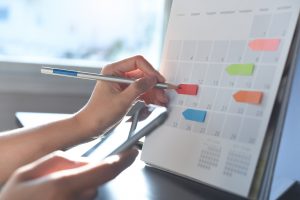 A checkup twice a year, about once every six months, could help you and your family enjoy optimal oral health. In today's blog, your Brighton, MA, dentists will discuss what to expect from your dental checkup, and why you should see us for these visits. You may be surprised to find out how these visits safeguard your smile.
Why You Need an Exam
You need an exam so dental professionals can keep a close eye on your smile. Serious oral health issues, such as tooth decay and gum disease, don't form overnight, they require months. Which means seeing us about twice a year allows our team to catch these problems in the earliest stages of demineralization or inflammation, so we can halt their progress and offer care before you experience discomfort or major complications. Why wait for the need for root canal treatments, deep cleanings, and major restorations, when the issue could be stopped early with a simple filling or cleaning?
The Checkup Process
In addition to making a visual exam, we will also implement advanced intraoral cameras and digital x-rays, so we can obtain clear and detailed images and identify problems that the naked eye could miss. Using digital technology means these images will be available instantly chairside, so we can walk you through the process and help you better understand your smile. They also shorten the time the exam takes, while also offering a more precise diagnosis. Along with cavities and gum disease, we also look for infections, inflammation, TMJ disorder, bruxism (teeth grinding), the presence of wisdom teeth, and more.
Oral Cancer Screenings
Once a year, we will also screen your smile for oral cancer. We look for signs of cancerous and precancerous areas, and may refer you to a biopsy if we see anything. The screening process allows us to identify the cancer early, and increases your chances of a full recovery. Don't skip out on your exams and screenings, be sure you see us at least once every six months.
Dental Cleanings
During your checkup visit, we will also use an ultrasonic scaler and manual tool to break up and remove all plaque and tartar buildup. Not only does this offer brighter teeth and fresher breath, but it helps lower the risk of tooth decay and periodontal troubles! If you have any questions, give us a call today.
Would You Like to Schedule an Exam?
We would like to help you maintain good oral health with regular preventive visits. To learn more about our preventive and general treatment options, then schedule a consultation by calling Brighton Family Dental Group in Brighton, MA, today at (617) 562-5210. We proudly welcome patients from Brookline, Newton, and all surrounding communities.