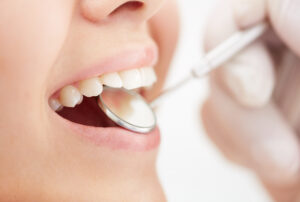 When you have multiple issues with your smile, such as stains and gaps, you may assume that more than one treatment is necessary. But your Brighton, MA, dentists can actually offer dramatic improvement for multiple issues at once by placing our custom-made and lifelike porcelain veneers. In today's blog, we're going to look at our porcelain veneers in detail. 
The Esthetic Benefits
A veneer is a very thin restoration made from porcelain, and placed onto the front-facing side of each tooth. The restoration then covers the front and sides, addressing multiple esthetic issues at once. For example, we could mask discoloration that cannot be removed with teeth whitening, or reshape malformed or damaged teeth as well. Placement could address gaps between the teeth and also lengthen worn down teeth as well. For some, we could also correct the appearance of minor misalignment, offering an alternative to orthodontic treatment. In as little as two visits, we could provide our patients with a complete smile makeover.
Crafting Your Porcelain Veneers
Each one is custom-made, which ensures a lifelike appearance and a comfortable fit as well. To begin, we will administer a local anesthetic and then gently remove a thin layer of enamel from the teeth receiving the restorations. Next, we take detailed images of these teeth with digital scanning technology. In a lab setting, the images will be used to design and craft the restoration from porcelain. We use porcelain because this material is translucent like tooth enamel, and we can shade it to blend with the rest of your smile. The material can also absorb daily bite forces and remain in place for decades to come. The process only takes two visits, and we could even whiten your teeth beforehand so they blend with your brightest possible smile.
Keeping Them Bright
To help them stay bright, and to ensure they last for years to come, we suggest good oral hygiene habits. You should take time to brush your teeth in the morning and again at night for about two minutes, and always using a fluoride toothpaste. Flossing in the evening is recommended too. Be sure to see us every six months for a checkup and cleaning visit as well, so our team can keep a close eye on your natural teeth and your newly-restored ones, ensuring you can continue to smile with confidence for years to come!
Do You Have Questions About Cosmetic Dentistry?
Our team is ready to help transform your smile in just two visits. To learn more about our cosmetic treatments, then schedule a consultation by calling Brighton Family Dental Group in Brighton, MA, today at (617) 562-5210. We proudly welcome patients from Brookline, Newton, and all surrounding communities.